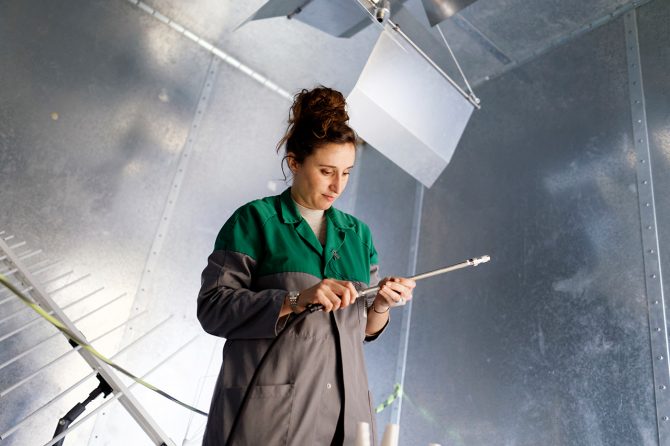 Tresse Industrie specializes in the manufacture of braided protective sheaths for technical use.
With more than 100 years of expertise, Tresse Industrie focuses on quality and the research and the development of new products.
Tresse Industrie works mainly for specialized distributors located in France and abroad, 50% of our products are exported.
It is one of the biggest exporters for its size in its sector.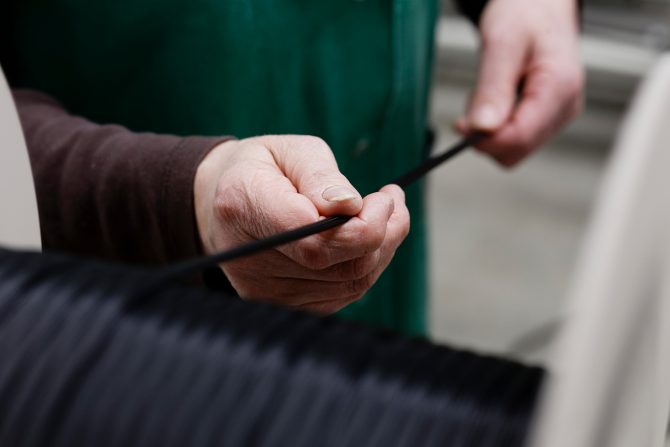 02

Tresse Industrie, the brand
Tresse industrie has unique know-how in the manufacture technical braiding used for many applications.
Technical solutions for the protection of cables or pipes for the transport industry (aeronautics, automotive and rail) as well as other sectors (electrical or medical).
These products are intended for mechanical protection, cable assembly, fire resistance, electromagnetic shielding and in the case of our 100% metallic braids, for the conduction of current.
Discover our different product lines with specific characteristics that are complementary to mechanical protection:
TISAFLEX: flexible protective sheaths
TISABRAID: tubular metal braids CEM
TISAGUARD: mechanical protective ducts
TISATWIST: self-wrapping ducts
TISAGLASS: thermal protection ducts
TISALACE: cable ties
03

Our certifications
ISO 9001: Excellence is at the heart of Tresse Industrie's business. Our quality management processes have been certified since 2008.
ISO 14001: Tresse Industrie is committed to the environment and has set up waste sorting and recycling.
IATF 16949: Tresse Industrie is committed to an approach of excellence and continuous improvement in the automotive industry.
EN 9100: Tresse Industrie is referenced for all of its manufacturing and quality approach processes for the aerospace, defence and armaments markets.